About Us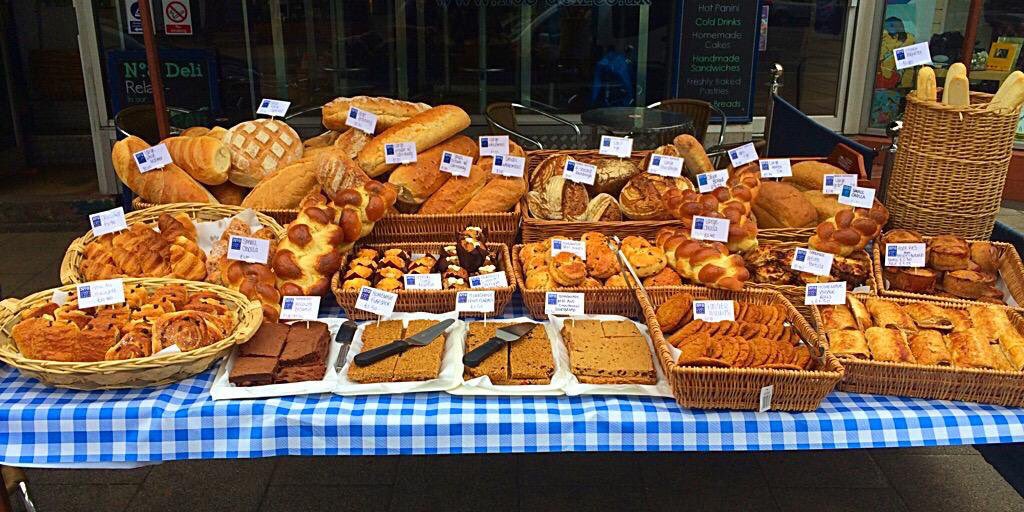 We first opened our doors in February 2002 with the aim of offering quality food and personal customer service which still remains today. Throughout our time at No.8 Deli we have listened to customers and worked with our team of passionate food lovers in order to offer the freshest and tastiest produce available.
We are passionate about fresh produce, which is led us to acquire The Fruit Basket in 2008. The two shops offer healthy, quality produce from local, regional and international producers and suppliers.
The Deli is open Monday to Saturday from 8am - 5:30pm and Sunday from 9am - 4pm. We serve hand-made, quality food such as hot breakfast rolls, pastries, coffee, lunches & afternoon snacks! You can enjoy these in our small but comfortable dining area, in our unique backyard to the rear of the Deli or take your goodies to go!
We offer customers a wide range of fresh produce including a range of British and continental produce such as cheeses, pork pies & sausage rolls and use milk from the nearby dairy. We aim to pair traditional deli goodies such as cheese, bread & anti-pasti with fantastic products & cooking ingredients from around the world!
Our coffee is roasted locally to our own unique blend, and our Italian bakers deliver fresh bread each morning. Pastries, cakes and savouries are prepared and baked in our own Deli Kitchen, and chutneys, jams and honey are all produced no more than a mile away. We also have a great range of wines, oils and grocery items available throughout the year.
From our small space, we have a large amount of choice and are happy to inpsire & help you find exactly what you're looking for. We look forward to seeing you in the Deli soon.